Water Features
A swimming pool should not only be visually appealing but also be a place for family and friends to play and relax together. What better way to do that than with water features? The right water feature can add entertainment value or a touch of splendor to your backyard.
Imagine sitting next to your pool, listening to the soothing trickle of a waterfall. And imagine your children laugh with delight as they slide into the pool. Inter-Fab provides Hill Pools and Spas with the highest quality waterfalls, slides and rock formations. We can also custom create a water feature for you. If you can dream it we can build it!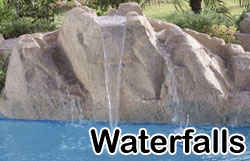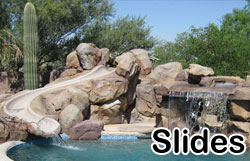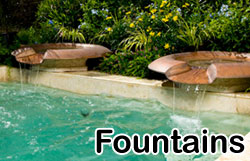 Concrete Decking
A pool deck can make a big impact on your backyard lifestyle. With the addition of stamped concrete, pool decks now have all the aesthetic appeal of interior design. For even more luxury Cool Deck can be applied to concrete to significantly lower surface temperature of your pool deck.
With safety in mind you may also consider a pool deck that is less slick than others. Large and small feet alike can walk around the pool in the summertime without burning or slipping.
3 Foot Surround Included
When creating the backyard of your dreams each pool is bid with 3 ft of concrete pool decking, which can be expanded to fit your preference.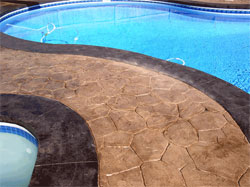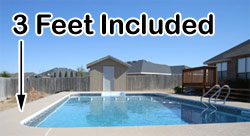 Pool Covers
Loop-Loc's mesh pool covers have been used for over 20 years. A custom fit for any pool size and shape is guaranteed with Loop-

Loc's Computer Aided Design. They allow water to drain through so none collects on the top, yet they are strong enough to not be breached by children. They have even passed the "Bubbles the Elephant" Test!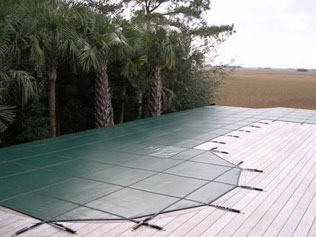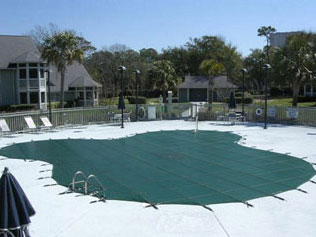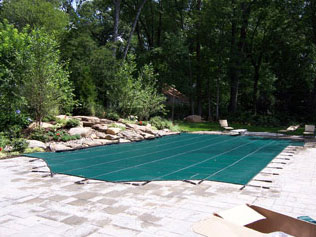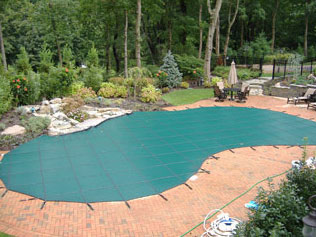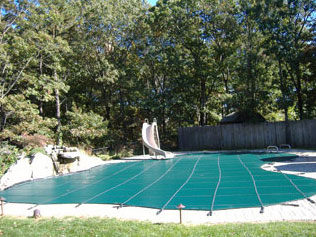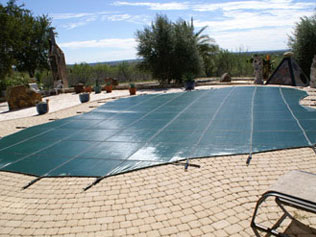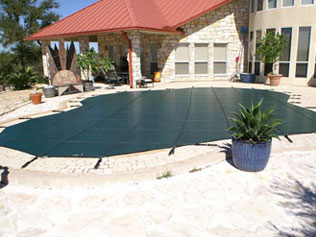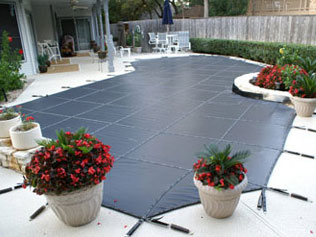 Pool covers by Anchor Industries are made with 14 ounce coated vinyl or polypropylene mesh. They have the strength to withstand


the weight of winter condensation and curious children. The brass anchors recess flush with the deck when the pool is not in use. By limiting evaporation they can even save you money on wasted pool chemicals that dissipate through the air.
Cover secured over pool
Pool cover secured over a pool
Pool cover
Backyard with a pool covered by a cover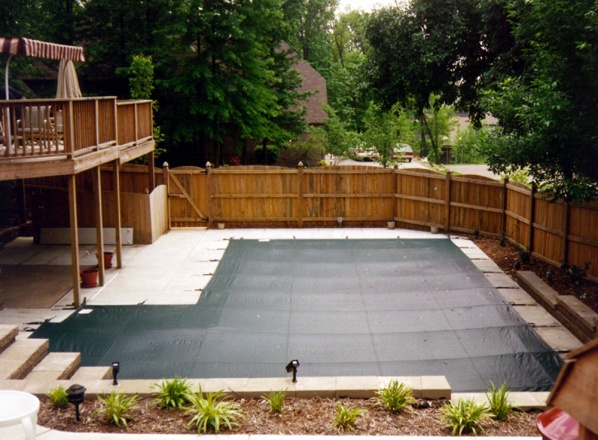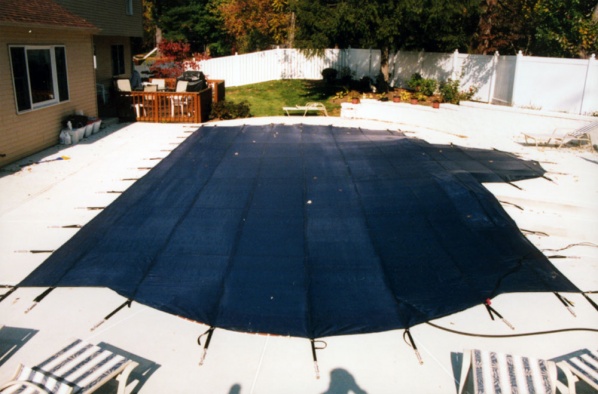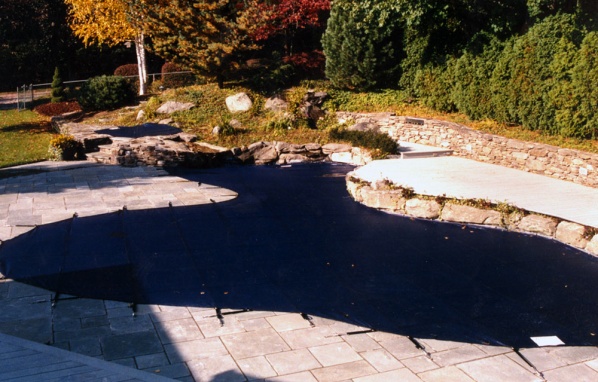 Travis Pool Covers has been operating in southern and central Texas since 1985. Hill Pools and Spas relies on Travis Pool Covers to

provide our clients with the best in automatic pool covers. Tracks can be mounted on your deck surface or hidden in the pool design with tracks under the coping. You can have all the benefits of a traditional pool cover with the ease of automatic operation.