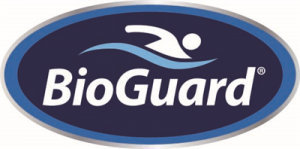 BioGuard – is synonymous with high quality and superior products designed to keep you water balanced, clean, clear and ready to use. Our staff is highly trained in water care and has the knowledge to answer any of your water quality questions and recommend the appropriate products and steps to keep you water balanced and inviting. We are very familiar with local water conditions and are ready to provide you with the best products and advice to get your water in shape quickly a no matter how challenging it's condition.
ACE Salt Water Sanitizing System – The ACE system automatically generates chlorine and other cleaners for a set amount of time each day, based on your input. So the system is keeping your spa water clean, even when you haven't given water care a thought.
The ACE system cleans spa water differently than any other salt water system, or any traditional water care program. The ACE system uses a patented diamond electrode, which allows the system to break apart water molecules and create a powerful oxidizer called Active Oxygen.
Active oxygen goes to work to breakdown and remove bacteria and impurities in the spa water completely-leaving behind only water and carbon dioxide.  With proper care you will drain and refill your spa less often, because the ACE system helps spa water last longer.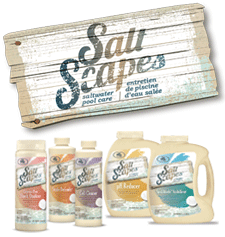 Saltwater pools are favored for their simpler and gentler approach to pool care, but they do have some unique needs when compared to traditional chlorine pools.
The SaltScapes™ Saltwater Pool Care System SaltScapes™ Saltwater Pool Care System was designed specifically for saltwater pools and provides everything you will need to keep your saltwater sparkling and protect your equipment and pool surfaces.
BioGuard SaltScapes™ Saltwater Pool Care System is ideal for:
– Pools of any size or surface
– Pools equipped with any chlorine generator
– Those looking for "salt-specific" products intended for use in saltwater pools only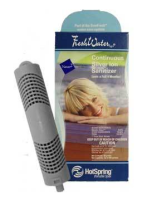 FreshWaterAg+® Continuous Silver Ion Purifier – The FreshWaterAg+continuous silver ion purifier further reduces the need for chlorine by introducing silver ions into the spa water that inhibit bacterial growth. Insert the cartridge into the filter of your Hot Spring® spa, and the silver ions are released automatically – there's no chance of under or over dosing. Simply replace the cartridge every four months.